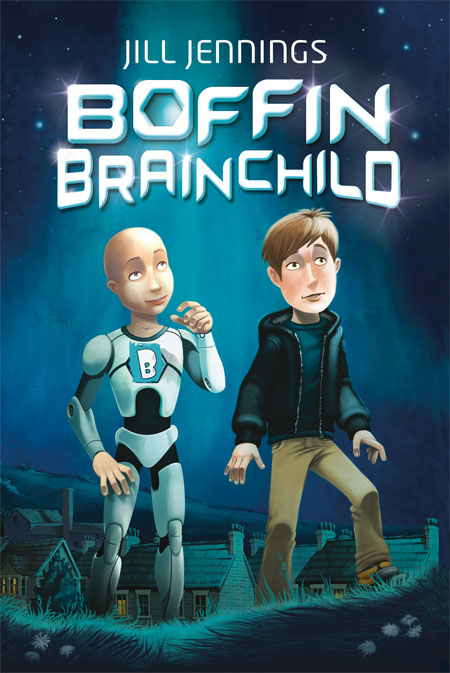 Gripping adventure for children by Jill Jennings.
Boffin Brainchild, the world's most advanced free-thinking robot, is bored. He's been programmed to learn like a child, so standing on a plinth in the science museum is no fun.
Along comes Tom. Boffin escapes with him (despite Tom's best efforts) on the school bus. What can Tom do? Terrified of being accused of stealing the robot, he disguises Boffin as a real boy. But how long can Tom fool his parents – and his school? Having the world's most valuable robot to stay is the most exciting thing, but definitely the scariest, that Tom's ever known.
This collision between robotics and everyday life sets up a story of constant humour and tense drama. There are some thought-provoking questions of science and humanity. What responsibility should Tom feel for this machine that's wished itself on him and now wants the life of a real boy?
"Boffin Brainchild" is a gripping, stimulating tale from first to last.
It has been welcomed by primary teachers and we have a full set of teaching notes for download.
Buy Now
"A real page turner and great fun."
Michael Morpurgo, author and ex-Children's Laureate.
"…absolutely hilarious, laugh out loud brilliant and page turningly fantastic"
First News – award-winning weekly newspaper for young people (child reviewer)
"This is a funny, intriguing and fascinating story."
Books for Keeps - the UK's leading independent children's book magazine.
"... a great book for younger readers - clever, thought-provoking and funny."
Clare Poole, children's bookseller and book reviewer.
"This is a brilliant book for the reluctant young reader."
Dr. Lynn Moore, educational psychologist &
specialist book supplier to schools.
"I am impressed! And your child will be too. The book will be both fun and thought provoking for them."
Prof. Peter Bock, Dept. of Computer Science,
The George Washington University, Washington D.C.
"...a funny, heart-warming story, which surely merits a sequel."
The Irish Examiner news paper
About the Author
Jill Jennings was born and grew up in Ireland. She now lives in North Yorkshire with her family and 14 animals. A radio talk about how future robots could learn, heard in a traffic jam on the way to her dentist, inspired "Boffin". But having several uncles who were inventors and engineers probably helped too. This is Jill's second children's book. Her first was "Pyjama Jones", an adventure in which Toby Jones falls into a secret city of ancient Egyptians right under his feet and is soon running for his life.
My robot best friend
Children's artwork inspired by Boffin Brainchild
Bibliographic information
"Boffin Brainchild" by Jill Jennings
RRP £5.99. Published 26 September 2013
Children's adventure fiction, ages 8 – 10. BIC code YFC
ISBN-13: 978-0-9556091-1-4
Paperback, 192 pages. 196mm x 128mm x 14mm. Weight 200g
Illustrations: 42 black & white line drawings by Thomas Jennings
Publisher: Natterjack Books Ltd, first edition, 2013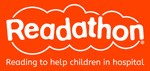 Buy Now